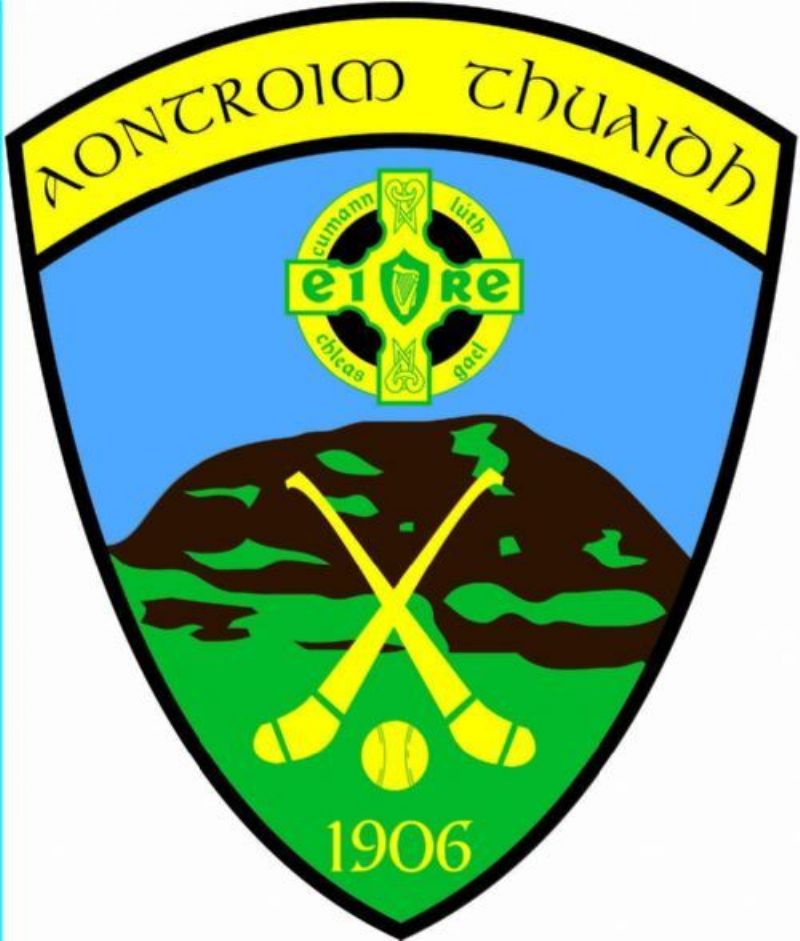 U16 North Antrim League
Loughgiel Shamrocks v Ruairi Og Cushendall (11/6/12)
Loughgiel came exploding out of the traps and James McNaughton scored a great point from the right wing to get Loughgiel off the mark. Ruairi Og hit 2 bad wides in a row, then Loughgiel played a high ball into the Cushendall half, OD Laverty won possession and buried an unstoppable effort into the bottom corner of the Cushendall net to put the Shamrocks up by 4. Pearse Bannon got Cushendall off the mark when he fielded a high ball and beating 2 opposition players in a leg race slotted the ball over the bar.
Loughgiel responded by OD Laverty scoring a neat point from way out on the left hand side to keep 4 between the teams. Cushendall midfielder Ryan Delargy, then added a good point off his own to put a goal between the teams and when Cushendall Full Forward Paddy Doherty won possession of the ball, beat his man and banged over a good point Cushendall were back in it. the comeback looked in doubt when Loughgiel pounced on a mistake in the Cushendall rearguard and allowed OD Laverty to score another goal to put Loughgiel up by 5. Pearse Bannon was looking like the only danger in the Cushendall forward department and he then scored another great point after winning a high ball and lashing it over the bar. This was the final score of the 1st half and the half time score was:
Shamrocks 2-02 Ruairi Og 0-04
Cushendall needed a big second half and it started off well when half time sub Cormac McClafferty gathered possession and banged over a point. Cormac McClafferty was then fouled and he lashed over the placed ball to half the deficit. Conor Christie then knocked over a point for Loughgiel and Pearse Bannon responded in kind for the 'Dall. Cormac McClafferty then added 2 quick frees in a row for the young Ruairi's and it was all square. Loughgiel added another point through Damon McMullan then that man McClafferty slotted over a nice point from play.
Conor Magee then batted in a goal for Cushendall after the Loughgiel netminder failed to deal with a high ball and Cushendall were up by 3. Conor Christie and Cormac McClafferty swapped frees and then Pearse Bannon added another quite brilliant score for the 'Dall and they were 4 up. OD Laverty and James McNaughton then added points for Loughgiel to leave 2 between the teams with 7 mins to play, but Cormac McClafferty added the final 2 points of the game and Ruairi Og had won on a scoreline of:
Loughgiel 2-07 Ruairi Og 1-14
Man Of the Match
This was a great match played between 2 rivals and it showed that the future for these 2 clubs should be secure in the future. For Loughgiel, OD Laverty, Damon McMullan, Conor Christie and James McNaughton were in good form. For Ruairi Ogs, James Allen, Seamus McAuley, Fergus McCambridge and Joe McCurry were resolute in defence, Ryan Delargy tried manfully in midfield and up top Paddy Doherty, Ruairi Kinney in the 2nd half and Cormac McClafferty were on form, but for me man of the match is Pearse Bannon. The work he went through, fielding and to top it off with 4 points from play was a joy to watch.
Ruairi Og
1. Emmett Laverty 2. James Allen 3. Stephen Walsh 4. Seamus McAuley 5. Paddy Sharpe 6. Joe McCurry 7.Fergus McCambridge 8. Niall McNaughton 9. Ryan Delargy (0-01) 10. Pearse Bannon (0-04) 11. Ruairi Kinney 12. Conor Magee (1-00) 13.Jack McAlister 14. Paddy Doherty (0-01) 15. Michael Delargy
Subs Used: Cormac McClafferty (0-08), Raymond Burns