2000 - 2009
The early years of the new millennium proved quite barren for Ruairí Óg especially in terms of SHC titles though we did win the SRHC in 2000 and were ACHL Div 1 champions in 2004. However all that changed in 2005 with the winning of both the Senior and Minor Championship Titles. The club repeated that 'double' in 2006 and the minors almost completed the treble in 2007 only to be beaten by Loughguile Shamrocks in the final after a replay.
Ruairí Óg seniors failed to win the Ulster SHC in 2005 but lifted it in 2006 and qualified to play Galway champions Loughrea in the All Ireland semi-final in Mullingar. Once again victory proved elusive.
2007 proved a bumper year in terms of on-the-field success with Ruairí Óg CLG claiming the following titles: Senior Feis, Countess of Antrim, SRHC, U14 Ulster Feile & U12HC.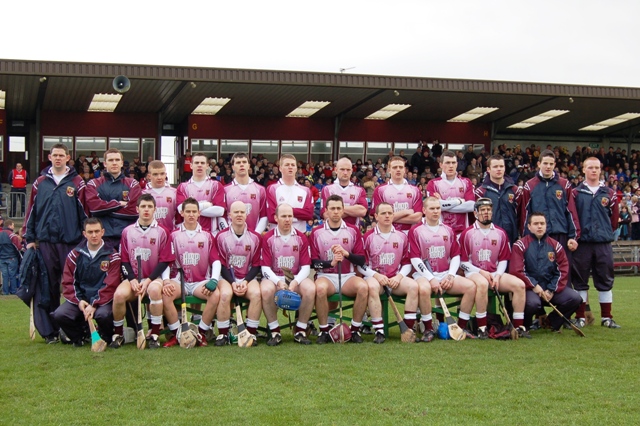 In 2008, our Senior team reclaimed the SHC defeating Loughgiel in Casement Park before moving on to win the Ulster SHC. This set up an All-Ireland semi-final appearance against the champions of Munster, De La Salle of Waterford. Leading the game by a point as the final whistle approached, a Brian Phelan sideline cut from 70 metres forced the game to extra time and it was to prove our undoing.