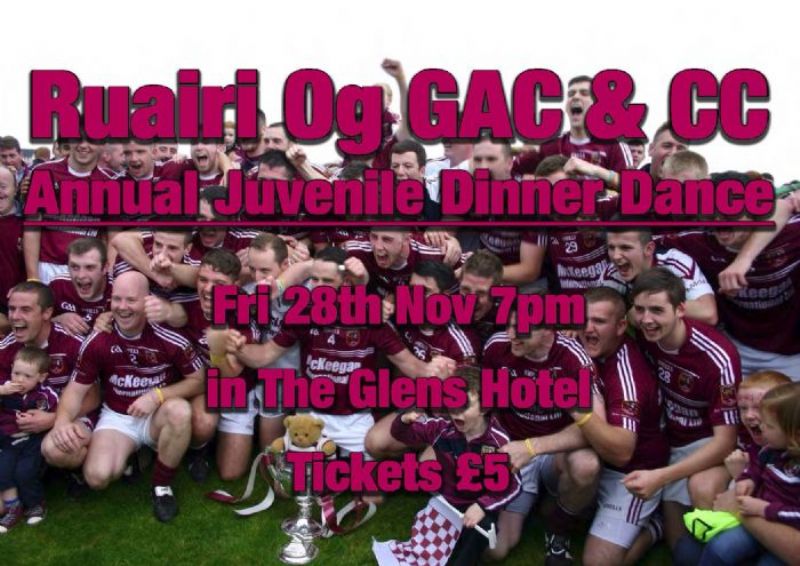 It's that time of year again - our Juvenile Presentation Night for our young Hurlers & Camogiers is on Friday 28th November 2014 in the Glens Hotel at 7pm.

Tickets are £5 each and will be available in Kearneys Butchers.

All of the Cups that have been won this year by the club will be on show for photographs so remember your camera.