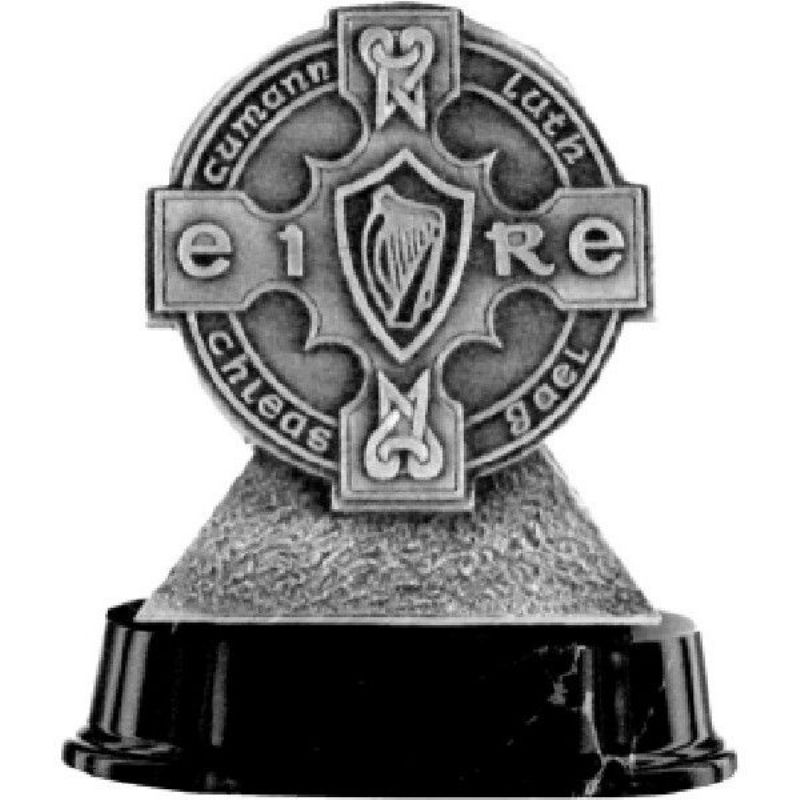 Antrim U-21 Hurling Championship Final 2012
Ruairi Og V Mc Quillan's
Saturday 9th June In Loughgiel
After fine victories in their semi finals these teams were expected to serve up an excellent final and this is exactly what happened. Ballycastle were first to score when James Mc Shane clipped over a point in the opening minute. Paddy Mc Naughton set off on a fine run and he fired over a point for Cushendall. Ciaran Clarke converted a 65' after Conor Mc Alister had made a brilliant save and Dominic Delargy split the uprights for Cushendall all inside a frantic opening 7 minutes. Ryan Mc Cambridge, stationed at mid field pushed Cushendall in front but again Clarke converted from a placed ball. Ciaran Clarke was proving to Ballycastle's scorer in chief and he swapped points with Eoin Laverty and then with Andrew Delargy to again draw the teams level. Cushendall then took hold, Eoin Laverty converted a couple of frees and then came a brilliantly worked goal, Ronan Mc Grady found Alex Delargy in space, he beat his man and cut inside, passed intelligently to Dominic Delargy who made no mistake with an excellent finish to the net. Far from disheartening Ballycastle, conceding a goal seemed to spur on the town. Matthew Mc Curdy scored a couple of points from play either side of a Ciaran Clarke free but as half time drew near it was Eoin Laverty who got the final score of a rip roaring opening period to leave the score at the short whistle Ruairi Og 1-8 Mc Quillans 0-8.
Cushendall hit the ground running in the second half with 3 points in a row from Dominic Delargy, Eoin Laverty and Mark Donaghy to put themselves 6 points to the good. Matthew Mc Curdy got Ballycastle off the mark in the second period and in the 15th minute Ballycastle won a free on the 21 which Ciaran Clarke fired brilliantly to the net and it was game on. Again Cushendall steadied the ship with further points from Dominic Delargy, Eoin Laverty and Mark Donaghy to wipe out Ballycastle's goal. Ciaran Clarke converted a couple of frees to put 3 between the teams but with only 5 minutes remaining it was looking like a Cushendall win. With 3 minutes to go Ballycastle worked the ball forward, Cushendall failed to clear their lines and Matthew Mc Curdy was on hand to kick the ball to the net after a goal mouth scramble to tie the game. With time almost up Ciaran Clarke won a ball and fired over to put Ballycastle in the lead. In the second minute of injury time Paddy Mc Naughton set off on a lung bursting run and he finished exceptionally for a point which looked to have secured a draw for his team, however the referee played two more minutes of injury time in which both teams had chances to win the game, first Eoin Mc Alonan and then Eoin Laverty fired wide. With seconds remaining Ciaran Clarke found Matthew Mc Curdy who split the uprights to secure a remarkable victory for Ballycastle, final score Mc Quillan's 2-13 Ruairi Og 1-15.
How they played: This game was snatched away from Ruairi Og in the cruelest of fashions, a draw would probably been a fair result. Both teams served up a feast of hurling which thrilled supporters of both teams for the entire hour. Ruairi Og should not get too despondent about this defeat, they showed themselves to be every bit as good as Ballycastle and with 13 of the starting 15 eligible for U-21 again next year they will surely be back. In goals Conor Mc Alister made a couple of stunning saves and his poc outs were always good. Cormac Mc Alister, Sean Mc Killop, Paddy Burke and Paddy Blaney gave everything at the back, Ryan Mc Cambridge battled gamely at mid field and up front Eoin Laverty and Dominic Delargy were always dangerous but my man of the match goes to Paddy Mc Naughton who worked his socks off all night, he scored 2 spectacular points and made several great catches and many timely interceptions.
Team: 1. Conor Mc Alister 2. Conor Grant 3. Shea Mc Naughton 4. Cormac Mc Alister 5. Sean Mc Killop 6. Paddy Burke 7. Paddy Blaney 8. Ryan Mc Cambridge 9. Paddy Mc Naughton(0-2) 10. Eoin Laverty(0-7) 11. Ronan Mc Grady 12. Mark Donaghy(0-2) 13. Andrew Delargy(0-1) 14. Dominic Delargy(1-3) 15. Alex Delargy
Subs used: Cahir Mc Naughton, David Kearney