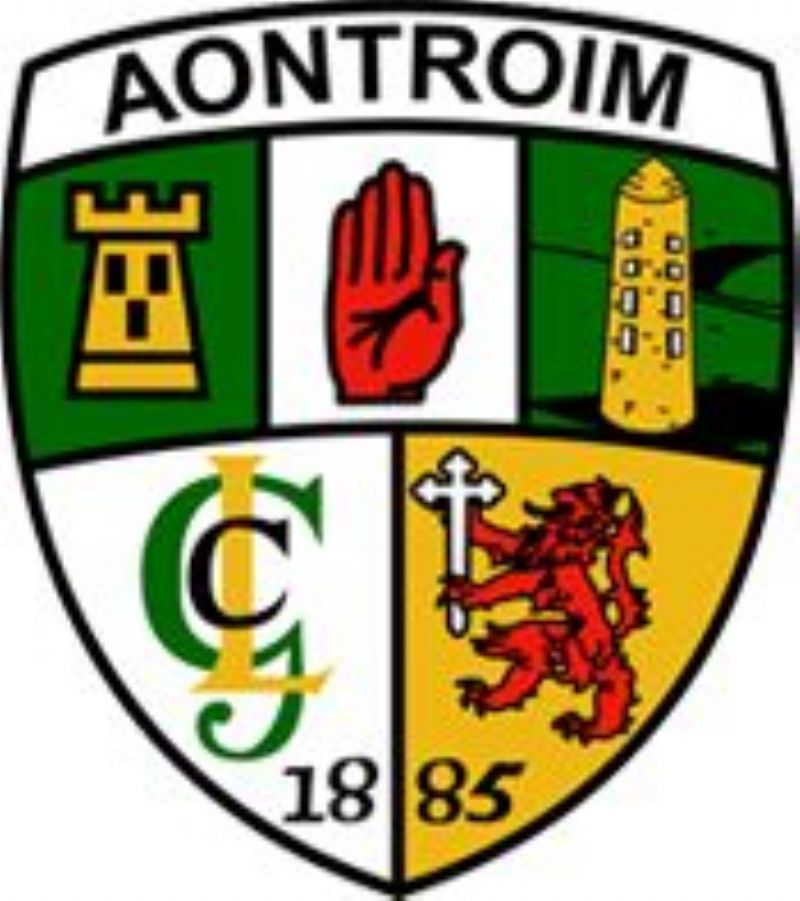 Match Report
U16 North Antrim League
St Endas v Ruairi Og
Ruairi Og U16s travelled to Hightown to play St Endas in the 2nd round of the North Antrm League. Cushendall won the toss and decided to play against the breeze and this decision definitely paid off with 1st Christy McNaughton and then Jack McAlister raising white flags in the 1st 5 minutes. Cushendall were really playing well, the hassling and harrying from the Cushendall 15 were stopping St Endas attacks in their tracks.
Cormac McClafferty sent a high ball into the oppositions '20' and Pearse Bannon gathered the ball and fired an unstoppable low shot into the net and put Cushendall 5 up. St Endas then got their 1st score with a long range point but 2 Christy McNaughton frees put Cushendall up by 6.
St Endas then banged in a goal from a 20 metre free and suddenly it was game on. Joe McCurry then fired over a great point from the left wing and Christy McNaughton added a point as well. St Endas added 2 more pointed frees and there was just time for Christy McNaughton to drill over another free to leave the Half time score:
St Endas 1-03 Ruairi Og 1-07
Cushendall came flying out of the traps in the early stages and ended the match as a contest with 4 goals in 5 minutes. Christy McNaughton getting 3 and Jack McAlister adding another. St Endas tried to stem the tide with a point but then Ryan Delargy added a goal, Christy McNaughton added a couple of points from play and Cormac McClafferty sent over a'65' and St Endas were shipping water big time.
St Endas then raised a white flag but Christy McNaughton added 2 more points, Ryan Delargy added a goal, Christy McNaughton added 2 more goals, Ryan Delargy added a free and then came the score of the game. Emmett Laverty pocked out the ball, Conor Magee gathered possession and then hit a 45 yard cross field ball right into Christy McNaughtons hand and he split the upright from 70 yards. Christy then added the final point of the game to leave the full time score:
St Endas 1-05 Ruairi Og 9-15
Emmett Laverty was assured in goals and his pock outs were good. Paddy Sharpe, Fergus McCambridge, Cormac McClafferty and Joe McCurry dominated in defence. Our Midfield of Ryan Delargy and Niall McNaughton dominated and up top Pearse Bannon, Ruairi Kinney and Jack McAlister really excelled but my man of the match is Captain for the night Christy McNaughton who scored a whopping 5-11 and was a menace every time he received the ball.
Team: 1. Emmett Laverty 2. Paddy Sharpe 3. Paddy Doherty 4. Seamus McAuley 5. Fergus McCambridge 6. Cormac McClafferty (0-1) 7. Joe McCurry (0-1) 8. Niall McNaughton 9. Ryan Delargy (2-1) 10. Pearse Bannon (1-0) 11. Ruairi Kinney 12. Conor Magee 13. Jack McAlister (1-1) 14. Christy McNaughton (5-11) 15. James McLaughlin
Subs used: James Allen, Raymond Burns and Daniel McAlister