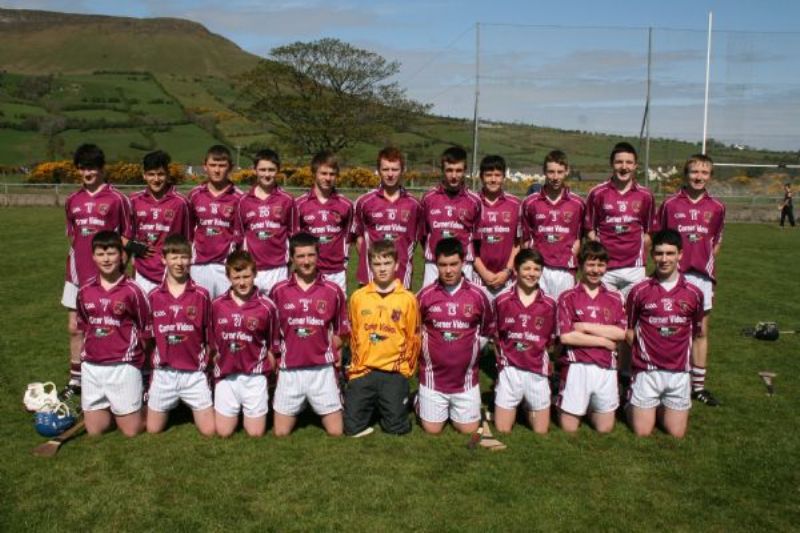 U16 All County Final Preview

Ruairi Og Cushendall

v

O'Donovan Rossa
Sunday 7th October 2012 @ in All Saints Ballymena GAC
Ruairi Og and Rossa U16s go head to head for the 2nd year running in the U16 County final and we are expecting a titanic battle between the 2 marquee teams in the County at this age group this year.
Ruairi Og took the spoils in their only meeting this year back in April in the league were they won by 5-08 to 1-10, but in the hot cauldron of Championship hurling league meetings mean nothing and the team that wants it the most will prevail.
A good few if the Ruairi Og players this year, played in last years Final loss and the Ruairi Og Management will be looking to these players to lead from the front on Sunday and take the fight to the 'Rossa.
These players are Captain Stephen Walsh, Vice Captain Christy McNaughton, Joe McCurry, Cormac McClafferty, Ryan Delargy and Ruairi Kinney. Along with Niall McNaughton, these men are the leaders of the Ruairi Og team and if they set their stall out early and not give an inch to a very good Rossa team, Cushendall will prosper.
Meanwhile opponents Rossa will look to Gerard Walsh, Stephen Gaskin, Deaglan Murphy, Padraig McGreevey, James Connolly, Shan Shannon and Dara Rocks to put in top notch performances and try and bring their club to their 2nd win in 2 years, but I feel if Cushendall perform to their best, they will win with a few points to spare and bring the title back to the 'Dall for the 1st time since 1998.