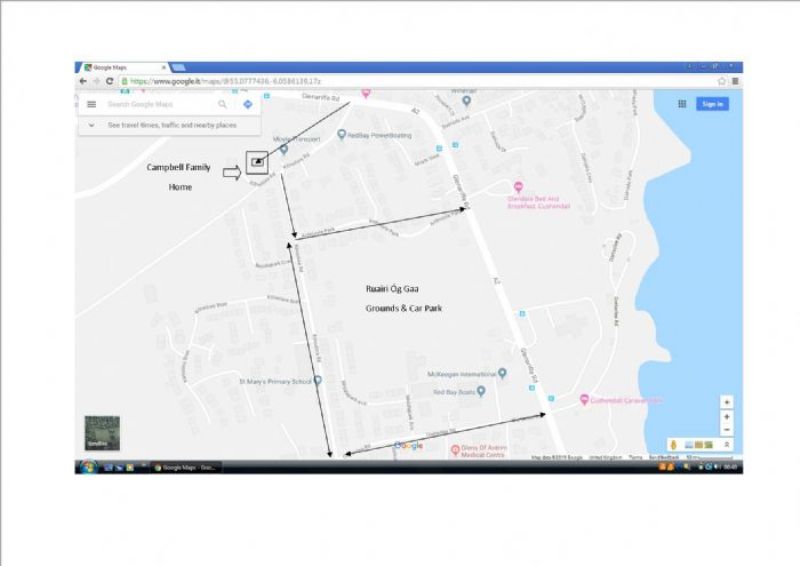 Update for Traffic and Parking arrangements for the wake for Tommy Campbell RIP.

There is an expected large volume of traffic for people to pay their respects to the late Tommy Campbell, Ruairí Óg member, volunteer and County Vice Chairman, and with narrow roads and limited parking we ask for your co-operation with our suggested traffic and parking plan.

We ask if you could please follow a one way system, turn up Kilnadore Road (Barrack Brae) and follow the left turn on the road and coming down either via Ardmoyle Park or Gortaclee Road (Rosies Road).

After 5pm we will have stewards on duty to help with directions, traffic flow and parking arrangements and we will really appreciate your co-operation.

A small number of parking spaces will be available at St Mary's Primary School (after 4pm) and a much larger car park at Ruairí Óg Gaa club - enter either via Gortaclee Road/Middlepark Avenue or via the main A2 Coast Road entrance.

We thank you for your co-operation.