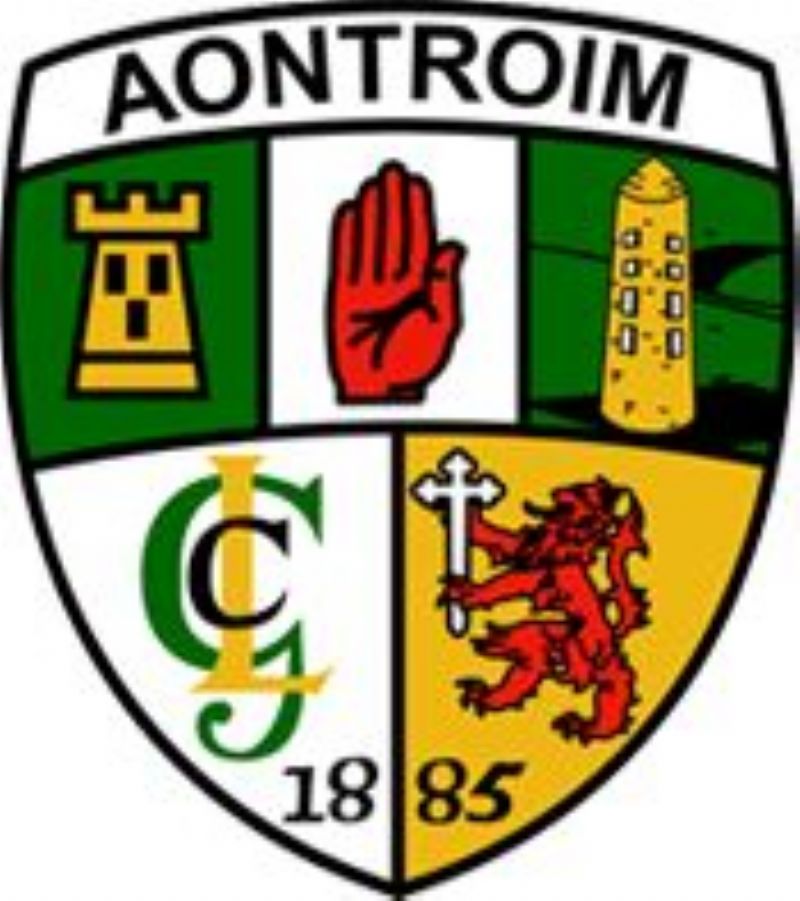 ACSHL
St Johns v Ruairi Og Cushendall (24/6/12)
Neil McManus got Ruairi Og off to a flyer when he powered through the St Johns Defence and buried a low shot into the bottom corner of the net to put the 'Dall up by 3. Shane McNaughton from play and Eoin Laverty from a free put Cushendall up by 5, but Micheal Bradley got a neat point from play but Paddy McNaughton split the uprights for the ' Dall for a fine score. Micheal Bradley added a free for the Johnnies, but Ruairi Og corner back Sean Delargy pointed from 70 yards to put The 'Dall in front by 5 again.
That man Bradley added another free for the Johnnies, but again Cushendall came back with Neil McManus lofting over a point, Simon McCrory added a point from play for the Johnnies, but Neil McManus added another major but St Johns came back with 2 points in a row from Simon McCrory from play and Micheal Bradley from a free.
Eoin Laverty got a good point from play and then Neil McManus scored his hat trick and the 'Dall were cruising. Micheal Bradley got the final score of the half to leave the half time score:
St Johns 0-07
Ruairi Og 3-06
Micheal Bradley got St Johns off to a good start when he pointed a free. Conor Carson replied with a point of his own to leave 8 between the teams again. Micheal Bradley pointed 2 more frees for the Johnnies but 1st Paddy McNaughton and Brian Delargy pointed for Ruairi Og to put 8 between the teams again. Jimmy Peoples from St Johns and Paddy McGill swapped points before Niall McCallin scored a major for the Johnnies and it was game on.
Micheal Bradley and Eoin Laverty traded a point each from dead balls before that man Bradley ran at the heart of the 'Dall defence to score a neat point from play and leave 4 between the teams with 13 to play. Eoin Laverty lofted over a free to put 5 between the teams but then Micheal Bradley following a neat point from play and a major by Conor Johnston left it a 1 point game with 6 to play.
Paddy McGill steadied a few nerves with a neatly taken point from 40 yards but Brian McFall pointed to leave the minimum in the game with just 2 minutes on the clock but Cushendall got over the line when Conor Carson from play and Eoin laverty from a set piece brought the scoring to an end to leave the full time score:
St Johns 2-15
Ruairi Og 3-15
Man Of the Match
Ronan Kearney was solid and can't be blamed for the 2 goals. David Kearney on his senior league debut, Arron Graffin and Sean Delargy were the pick of the defence.
Paddy McNuaghton and Karl McKeegan shaded the midfield battle and up front Conor Carson, Paddy McGill and Eoin Laverty contributed well but for me man of the match today goes to Neil McManus who scored 3-01 from play in the 1st half and crucially won frees in the 2nd to help the 'Dall get over the line.
Ruairi Og
1.Ronan Kearney 2. David kearney 3. Arron Graffin 4. Sean Delargy (0-1) 5. Martin Burke 6. Donal McNaughton 7.John McManus 8. Karl McKeegan 9. Paddy McNaughton (0-2) 10.Paddy McGill (0-2) 11. Neil McManus (3-1) 12. Conor Carson (0-2) 13. Eoin Laverty (0-5) 14. Brian Delargy (0-1) 15. Shane McNaughton (0-1)
Subs Used: Ronan McGrady and Alex Delargy