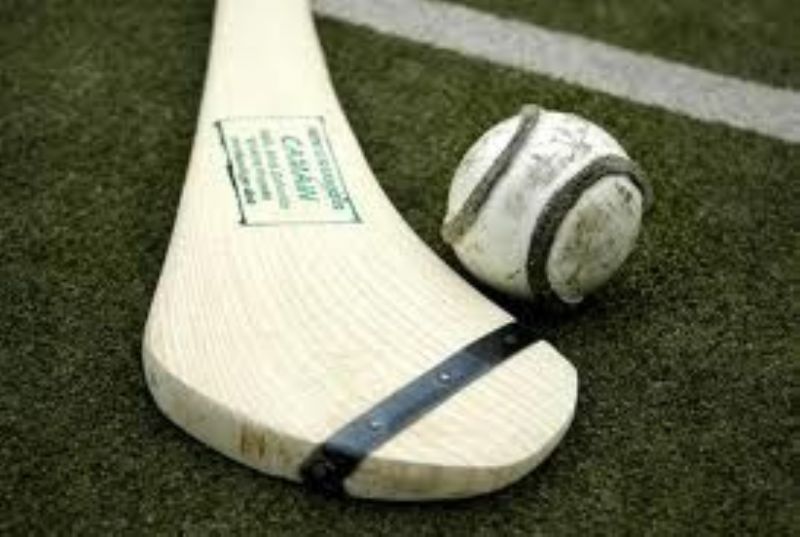 Antrim Senior Hurling Championship Quarter Final 2012
Ruairi Og Cushendall V St. Galls
Sunday the 2nd of September Casement Park Belfast
Ruairi Og and St. Galls served up an entertaining quarter final in perfect conditions for hurling. Ruairi Og were first to strike with a pointed free from centre forward Neil Mc Manus. Mc Manus turned provider when he found Brian Delargy who doubled Cushendall's lead from 35 yards. Cushendall had been looking comfortable but CJ Mc Gourty put the cat among the pigeons when he latched onto a high ball and buried the ball into the roof of the Dall net. Ruairi Og responded to the early setback with a neat point from Karl Mc Keegan and another with Mc Manus converting his second free of the game to wrestle back the lead.
Ruairi Og then registered a goal when a speculative shot towards the Galls goal was sensationally flicked to the net by Shane Mc Naughton. Karl Stewart stopped the rot for St. Galls but his pointed free was cancelled out by a fabulous long range point from Paddy Mc Gill. Jackson Mc Greevy pointed for St. Galls but again Mc Manus sent over a free, then came the score of the game, Neil Mc Manus fed Donal Mc Naughton around the middle of the park and "Natty" broke a couple of tackles before firing over an inspirational score from 60 yards.
Cushendall were dominating, Neil Mc Manus clipped over a fine score from the half forward line and Shane Mc Naughton got his second goal of the half when his ground strike finished in the net. Karl Mc Keegan then pointed a super score from distance and things looked good for Cushendall. St. Galls however had other ideas, they finished the half strongly, CJ Mc Gourty converted a free and when Conor Carson was adjudged to have fouled Anton Mc Caffery referee Eoin Elliott pointed for a penalty. Karl Stewart's effort was saved but Elliott ordered the penalty to be retaken due to a Cushendall player receiving attention for an injury and second time round Stewart made no mistake with a low drive to the net. Kevin Mc Gourty got the final point of the half and at the short whistle the score was Ruairi Og 2-9 St. Galls 2-4.
St. Galls began the second half all guns blazing, Karl Stewart converted a free and a 65 and CJ Mc Gourty got another from play to give St. Galls the perfect start to the second half. It was looking ominous for Cushendall but a long ball found Shane Mc Naughton in space on the left wing, rather than shoot from a tight angle Shane played a sublime pass into Neil Mc Manus who met the ball first time and crashed a great ground stroke to the net to settle the nerves of the Cushendall supporters. Brian Delargy traded points with CJ Mc Gourty but in truth St. Galls looked to have run out of steam as Cushendall finished well.
Karl Mc Keegan pointed a close in free, Paddy Mc Naughton pointed after being well set up by substitute Eunan Mc Killop and again Mc Killop was involved in Paddy Mc Gill's second point of the game. CJ Mc Gourty flashed a fine effort over Ronan Kearney's crossbar but again Cusahendall pressed forward, Neil Mc Manus got another point from play and second half substitute Mark Donaghy got the final score with his first contribution to the game. Final score Ruairi Og 3-15 St. Galls 2-9.
How they played: Cushendall will be happy to have gotten the win, St. Galls proved last year that in the championship they are a match for anyone. In goals Ronan Kearney made a couple of important saves, in front of him Conor Carson, Marty Burke and Aaron Graffin defended well. At midfield Paddy Mc Gill contributed a couple of fine points and up front Shane Mc Naughton, Karl Mc Keegan and Neil Mc Manus were always dangerous but my man of the match goes to championship debutant Aidan Mc Naughton who gave his all with a splendid display at corner back, he was robust in the tackle and fought for every ball as well as making several excellent clearences.
Team 1. R Kearney 2. S Delargy 3. C Carson 4. A Mc Naughton 5. M Burke 6. A Graffin 7. D Mc Naughton(0-1) 8. P Mc Gill(0-2) 9. J Mc Manus 10. B Delargy(0-2) 11. N Mc Manus(1-5) 12. K Mc Keegan(0-3) 13. P Mc Naughton(0-1) 14. R Mc Grady 15. S Mc Naughton(2-0)
Subs used: E Campbell, E Mc Killop, M Donaghy(0-1)