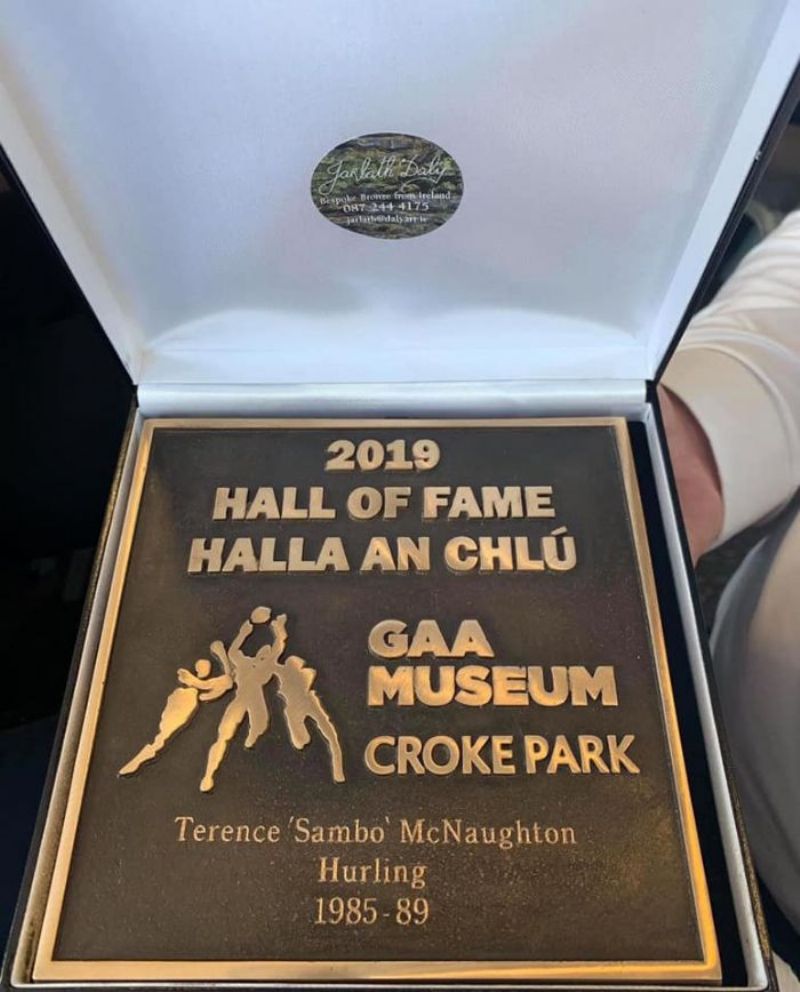 Congratulations to former Ruairí Óg and Antrim hurler Terence 'Sambo' McNaughton who was inducted into the GAA Hall of Fame today!


Terence is still a very active club member and volunteer and has managed and coached every age group. A couple of weekends ago, he was helping out on a club clean-up day by power-washing the club terracing. He has been involved with Antrim Hurling teams at all ages for many years and is always keen to share his advice and experiences.


This prestigious award is very well deserved and we are delighted for Terence, his family, our club, our county and our Province. It is probably all the more special as Terence is the first Ulster hurler to be included in the Croke Park Hall of Fame. However, considering his career so far as a player, coach and manager, and above all else, his lifelong passion for hurling, no one can say he does not deserve a place in this pantheon of hurling greats. Terence, son of the 'Dall, we are proud of you!