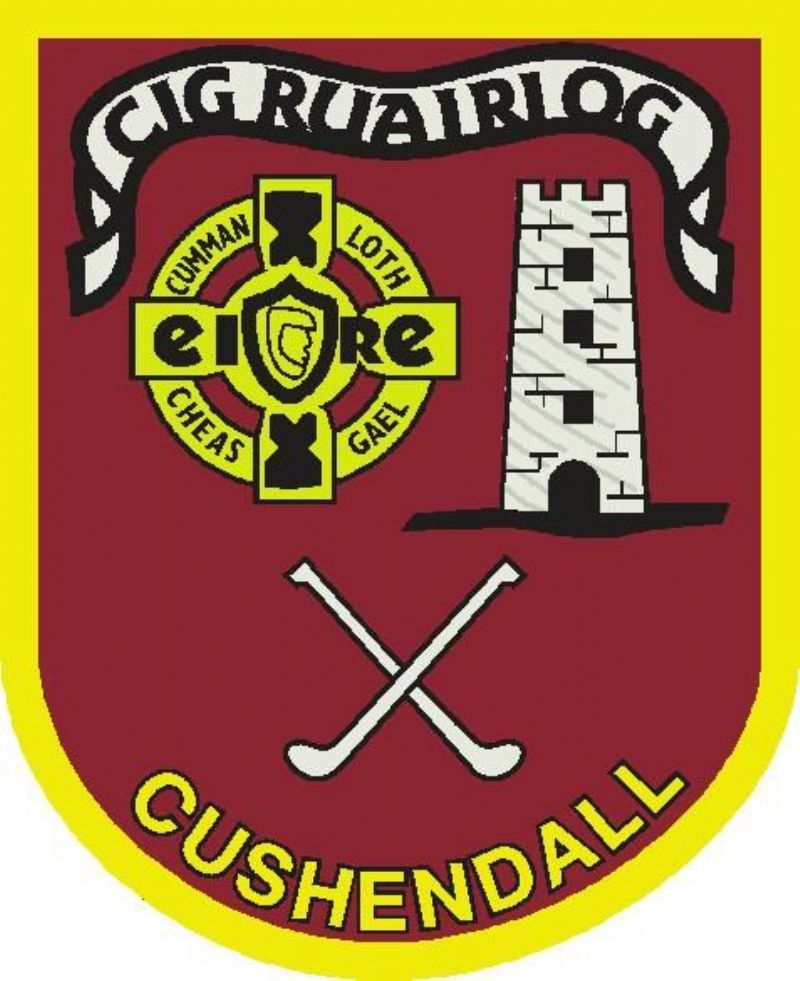 A.C.S.H.L Div 1
Ruairi Og V Loughgiel
Thursday 6th of September 2012
Ruairi Og began the game in whirlwind fashion, first Neil Mc Manus converted a free, then in the 6th minute Shane Mc Naughton gathered the ball and from 20 yards sent a rasping shot to the top corner of DD Quinn's net. Paddy Mc Gill added a point from play to put Cushendall 5 points to the good after 10 minutes. Loughgiel got on the scoreboard with a Liam Watson free and Eddie Mc Cluskey doubled their tally with a point on the run out on the right wing. The Shamrocks then drew level when Benny Mc Carry fed Liam Watson who beat Ronan Kearney for a goal. Neil Mc Manus edged Cushendall back in front with a well worked score from centre forward. Again Loughgiel drew level, Barney Mc Auley moving forward from his mid field position for a point and The Shamrocks hit the front with a Watson free. Karl Mc Keegan hit 2 points in a row, the second after a great pass from Paddy Mc Gill to again wrestle back the lead. Liam Watson and Shane Mc Naughton exchanged frees and as the half drew to a close Loughgiel upped the stakes, Shea Casey pointed and then Tony Mc Cluskey got in behind the Dall rear guard for a goal and with the final puc of the half Watson pointed to leave the half time score Loughgiel 2-7 Cushendall 1-6.
Things went from bad to worse for Cushendall at the start of the second half, Benny Mc Carry got his first point of the game and Shea Casey found the net to put clear daylight between the teams for the first time. Shane Mc Naughton from a free and Neil Mc Manus from play started the recovery for Cushendall but in the 11th minute Ruairi Og were handed another blow when Conor Carson received his second yellow card of the game and was sent off. Liam Watson sent over a couple of pointed frees and Loughgiel looked to have steadied the ship again but Eunan Mc Killop battled hard for the ball against 2 defenders, won possession and broke a couple of tackles to feed Brian Delargy who slipped the ball past DD Quinn from a tight angle to again put 5 points between the teams. Young Eoghan Campbell robbed Ding Gillan of possession and pointed from the left hand side to reduce the gap to 4. Then Paddy Mc Gill found space and he fired over a long range point to leave the difference at just 3. Loughgiel however exploited their numerical advantage and played the ball to Benny Mc Carry who goaled and his score was closely followed by a point from Eddie Mc Cluskey. Cushendall pushed hard for a goal but Loughgiel had a spare man in defence, Paddy Mc Gill did break through but was fouled 13 yards from goal. Neil Mc Manus stepped up and hammered a great shot to the Shamrocks net. With time running out Loughgiel again exploited the space and were fit to tag on 2 points in injury time from Dan Mc Cluskey and Mark Mc Fadden to leave the score at the end of a pulsating game Loughgiel 4-13 Cushendall 3-10.
How they played: Cushendall may have lost the game and they will be upset about a couple of goals which were conceded but all in all they put it up to the All Ireland Champions for long periods of the game. After being reduced to 14 men many thought that Loughgiel would run away with the game but Cushendall showed great character to claw their way back into the game on a number of occasions. Ronan Kearney made a couple of great saves, in front of him Aaron Graffin and Marty Burke defended stoutly. Further forward Karl Mc Keegan and Shane Mc Naughton were lively but my man of the match goes to Eunan Mc Killop, he battled hard for every ball and chased down Loughgiel defenders on several occasions and his run to set up Brian Delargy's goal was right out of the top drawer.
Team: R Kearney 2. A Mc Naughton 3. C Carson 4. S Delargy 5. M Burke 6. A Graffin 7. D Mc Naughton 8. P Mc Gill(0-2) 9. E Campbell(0-1) 10. B Delargy(1-0) 11. N Mc Manus(1-4) 12. K Mc Keegan(0-2) 13. S Mc Naughton(1-1) 14. E Mc Killop 15. P Mc Naughton
Subs used: J Mc Manus, M Donaghy