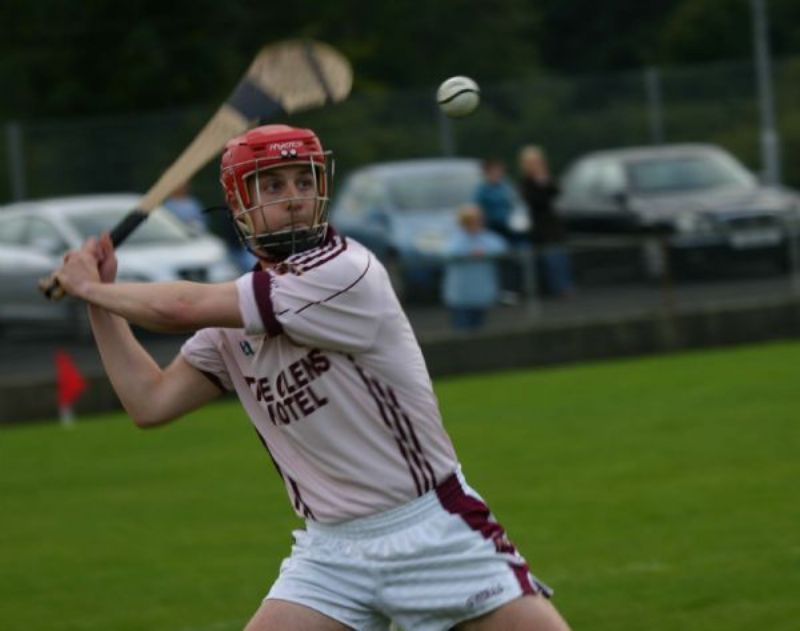 Ruairi Og won The Reserve Championship on Sunday with a comprehensive win over Down side Portaferry. The game was never in doubt as Ruairi Og raced into a 0-5 to 0-1 lead after fourteen minutes thanks to points from Eoin Laverty(0-2f's), Mark Donaghy, Ronan Mc Grady and Eunan Mc Killop. They then struck a goal when Dominic Delargy collected a rebound from the Ports goalkeeper and finished to the net to put Cushendall ahead by seven points. Portaferry were struggling with the slick movement of the Dall forwards and with further points from Eoin Laverty(0-4, 3f's) and Mark Donaghy they changed ends with Ruairi Og in a commanding position, ahead by 1-10 to 0-3.
At the beginning of the second half Peter Mason and Eoin Laverty traded frees on two occasions. Portaferry were offering only token resistance and they never looked like getting the goal they so desperately needed to spark a revival. At the other end Eoin Laverty kept the scoreboard ticking over for Cushendall with some lovely points from play. In the closing stages Alex Delargy put the icing on the cake for Cushendall when he collected a pass from Eunan Mc Killop and fired a low shot to the back of the net to leave the final score Ruairi Og 2-15 Portaferry 0-8.
How they played: Cushendall were always on top with a polished team performance. At the back Shea Mc Naughton, David Kearney and Paddy Burke defended well. Ronan Mc Grady was on top at midfield and up front Dominic Delargy grabbed a goal and was instrumental in a number of other scores as Cushendall took control early in the game. However my man of the match goes to scorer in chief Eoin Laverty who gave a scintillating display of point taking. He registered 0-11, 0-5 from play in a marquee performance.
Team: 1. E Gillan 2. S Mc Killop, 3. S Mc Naughton 4. R Mc Cambridge 5. D Kearney 6. P Burke 7. C Kearney 8. C Mc Allister 9. R Mc Grady(0-1) 10. M Donaghy(0-2) 11. E Mc Killop(0-1) 12. Eamon Laverty 13. Eoin Laverty(0-11) 14. D Delargy(1-0) 15. A Delargy(1-0)
Subs used: J Mc Manus, C Mc Donnell, C Grant, E Mc Manus