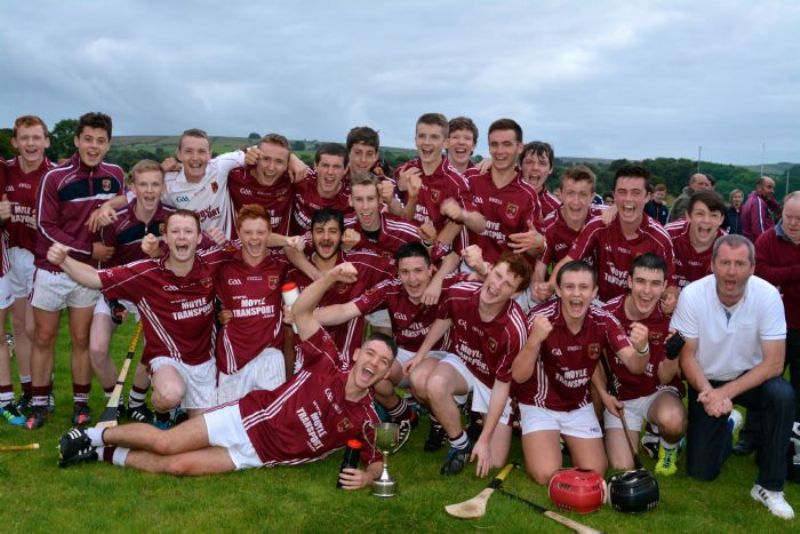 Congratulation to our Minor team who have won the Darragh Cup. The scoreline was 5.12 to 4.13 against a Loughgiel team who came so close to collecting the Cup leading by 1 point going into injury time. Due to an injury to one of the Loughgiel defenders, who had to be replaced, several minutes were left to play and the Ruairí's added a goal in this period to win by two points.
The game was a very exciting battle with Ruairí Og getting a goal to start the scoring only for Loughgiel to respond with two of their own.
A very tight game developed with nothing to separate the sides for the entire 60 minutes. The Ruairí's Óg players appearing to be nervous at times with the thought of trying to stretch our winning run to six titles in a row. Loughgiel, after their two quick, well taken goals sensed an upset was on the cards and could not have given anymore to defeat the holders, and the favourites due to some impressive performances on getting to the Final.
When the ref blew for full time a delighted and relived Ruairí Óg team and management had captured a 6th Darragh Cup in a row.
Well done lads and best wishes for the Championship v Ballycastle on 15th August.