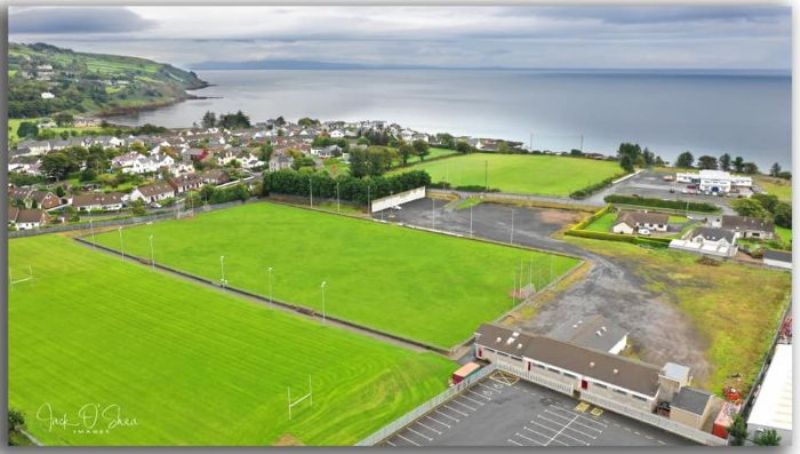 With the re-opening of Páirc Mhuire for the safe return to training, there are some new 'Rules and Regulations' to ensure the safety of all involved.
Please adhere to all advice; guidelines and follow the requested links to help ease us all back into the new playing season.
• All Players and coaches must be paid Club members.
If you haven't registered your membership yet please do so via Club Force:
• Grounds are only open to Players and coaches involved in the scheduled training session.
A Covid Supervisor and any necessary club officials may also be present.
Club buildings will NOT be open for the time being so all players must arrive ready to play, with their own water bottle and all their own necessary gear, and to leave immediately after.
• There will be a 'one way system' in place for safely dropping of and collection of children before and after training at both the main car park (Middlepark Entrance) and the polo grounds.
• Senior players, coaches and parents of underage players must complete the GAA COVID eLearning module. Once completed a screenshot of the certificate must be forwarded to the Covid Supervisor of the relevant team.
The parent/guardians name must be on the Certificate of completion as that's the stipulation but when sending the screenshot to your Covid Supervisor please put 'on behalf of.....' as there may be more than one child.
• Anyone participating in Gaelic Games must complete an online Covid Health Questionnaire prior to the first occasion that they return to their club.
Each person participating in Gaelic Games must also re-confirm that their Health Status has not changed on each subsequent occasion that they participate.
Senior players and parents of underage players will need to sign a declaration at EVERY training/match session to confirm their or their child's health condition has not changed.
Parents/Guardians can submit forms on behalf of their dependents and forms can also be submitted on behalf of persons who may struggle with completing the electronic form themselves.
Covid Supervisors for each team will oversee this and ensure that individual members of their teams/panels have submitted forms and are permitted to participate.
• Coaches and Covid Supervisors will be responsible for ensuring hands have been sanitised on entering/leaving the club grounds and will ensure that all equipment has been sanitised prior to, and after, each session.
Both The Learning Module and Health Questionnaire must be completed to ensure compliance with the GAA Injury Fund, in the event that a player suffers an injury. Failure to complete either may result in an invalid claim.