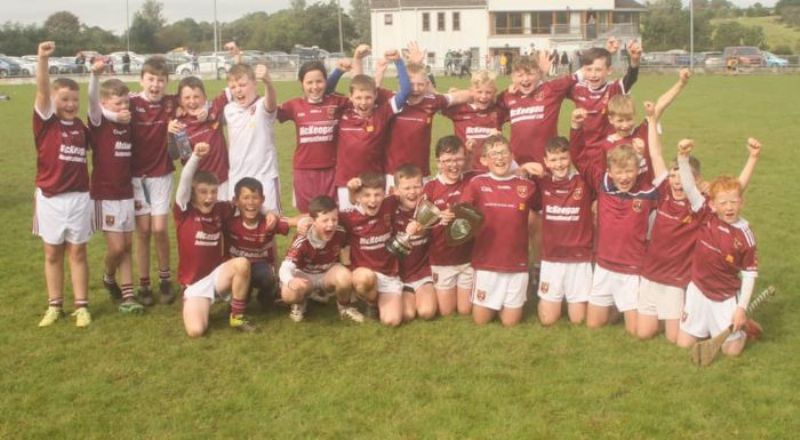 Today was a busy day for our juvenile section with the North Antrim Gaa P4/5 championship Finals and Antrim GAA Minor Hurling Championship Semi-finals in Armoy.
First up were the P4/5 Championships where we had 2 teams available for the 3 divisions and decided to enter Divisions 1 and 2. We were going for an incredible 3 in a row, and against all the odds, both teams went onto win their respective divisions retaining the P4/5 Championship.
Our Division 2 team defeated St Enda's 'A' team in the final and there was further success with our team in Division 1 defeating Shamrocks in a very tight, fiercely contested final.
Our teams showed great character and did the club proud.
We would like to thank North Antrim GAA and hosts Armoy for another superb P4/5 competition, and thanks to Antrim Gaa for the Minor Championship.
The last game of the day our young minor team, with a lot of U16's involved, who were up against a very strong, older Loughgiel team. The Loughgiel lads pounced for some early goals, and after that, our lads were always chasing the game but never gave up.
Well done lads. All 3 teams gave their best for the club and congratulations to our P4/5 Championship winning teams.
Thanks to Micky Morgan for the P4/5 photos and Neal O Boyle for the Minor photos. To view their photos please click on this link: http://www.ruairiog.com/gallery/2019-p4p5-hurling-champions-315