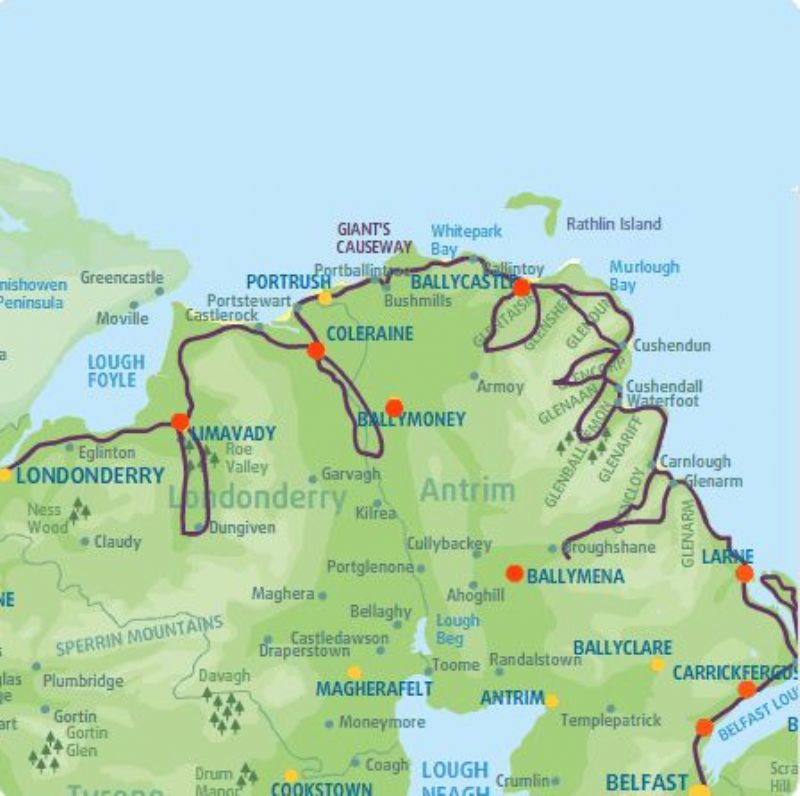 ON LINE GLENS COMMUNITY
www.thenineglens.com
The purpose of The Nine Glens Online is to bring the whole Glens community, from Glenarm to Ballycastle, (and others) together online through fun, entertainment and learning at this time of separation.
The website www.thenineglens.com
offers items on:
Health and wellbeing;
Community events / festivals;
Local history;
Educational resources; and
Photographs of local interest;
Through this site, we also have the facility to broadcast in both audio and video, so we'll be trying that out as we go along. We'll be experimenting with short audio broadcasts and will go live this Tuesday at 2pm (repeated at 4pm and 6pm) We intend to have live broadcasts 3 times per week Tuesdays and Thursdays with video footage of live music, singing, poetry and story-telling on Saturdays. We may even try an interactive quiz.
It is important that the communication is two-way. We welcome contributions from all parts of the Glens, or from elsewhere if you feel your input will be of interest to us. Already, our small team has been greatly encouraged by all the messages of support, offers of help and practical suggestions that have been sent to us.
Get in touch.
community@thenineglens.com