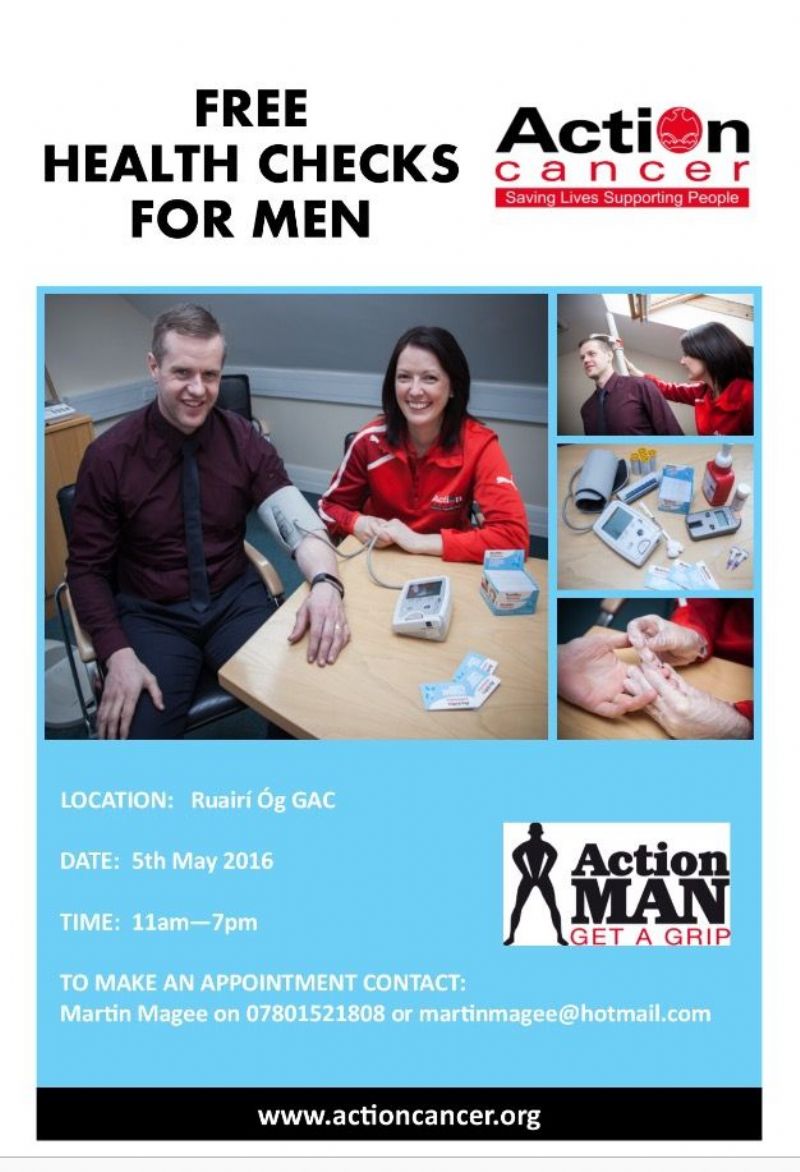 Ruairí Óg Health Programme
Action Cancer are coming out again to our Clubrooms to carry out Men Only health checks.
The date is Thursday May 5th 2016, times slots are available from 11am to 6pm. The check ups take 20 minutes and last year we had a number who were referred on for further support.
This is a very important service and a time slot can be booked by contacting Martin Magee 07801 521808 or email martinmagee@hotmail.com