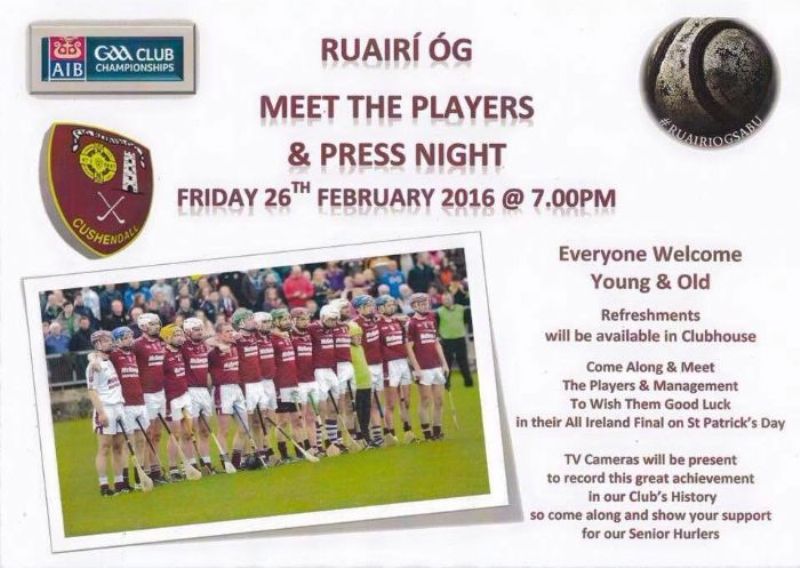 We can confirm that in addition to the 'Meet the Players Night' that the press & tv cameras will also be in attendance.
On Thursday Nemeton TV will visit the village around 1pm to film and take photos - to be shown on the match day programme on St Patrick's Day on TG4. They will also interview some players and capture the Senior training session on Thursday night.
On Friday, Irish TV (Sky Digital 191) will visit and record at both Primary Schools, learn about the village and move onto the Meet the Players evening.
AIB media partners will also visit on Friday to record interviews with players and to capture the training session & meet the players event.
Everyone is welcome and if you haven't already done so please get the flags/bunting/shop decorations up.
Please share this post.