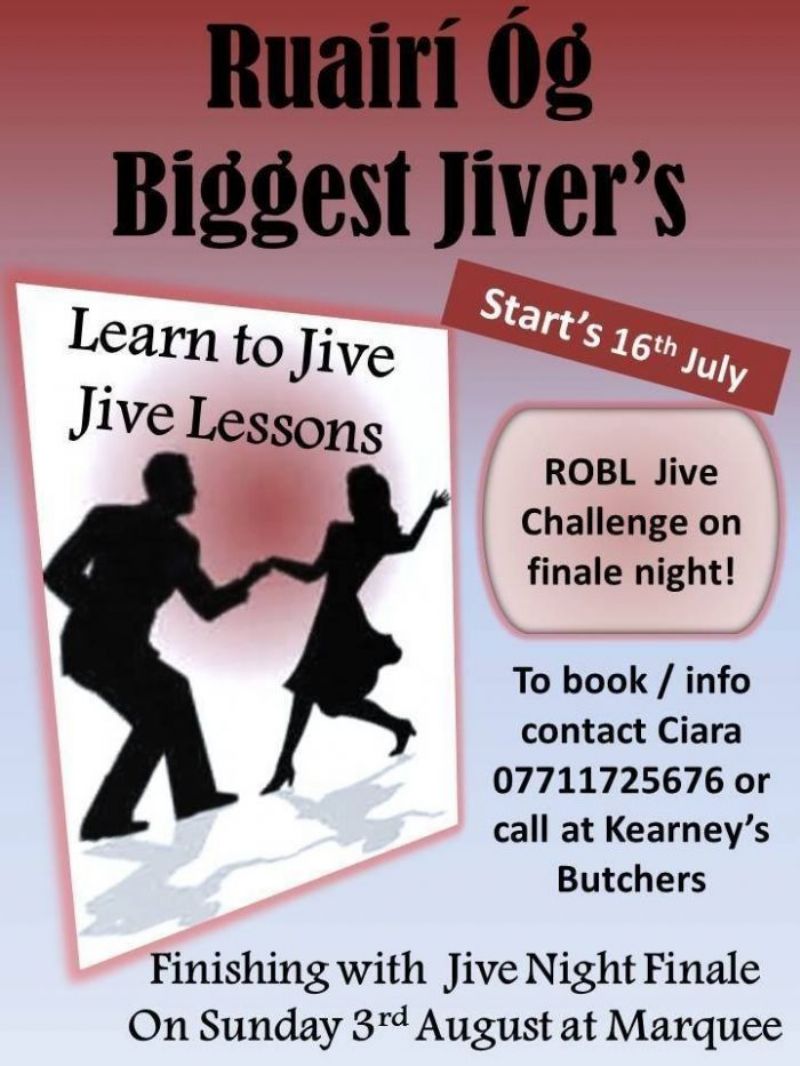 If you are interested in learning to jive please contact Ciara Mooney (details on the poster). The lessons are £5 each and we plan to have 4 of them.
At the Jive Finale night there will be two categories one for everyone who takes the lessons, and one for bonus points for the ROBL teams.
Everyone is welcome to join the Learn to Jive lessons. The instructor will teach their own style and will use this for judging at the Finale Night.
Best of luck and get the dancing shoes on.........