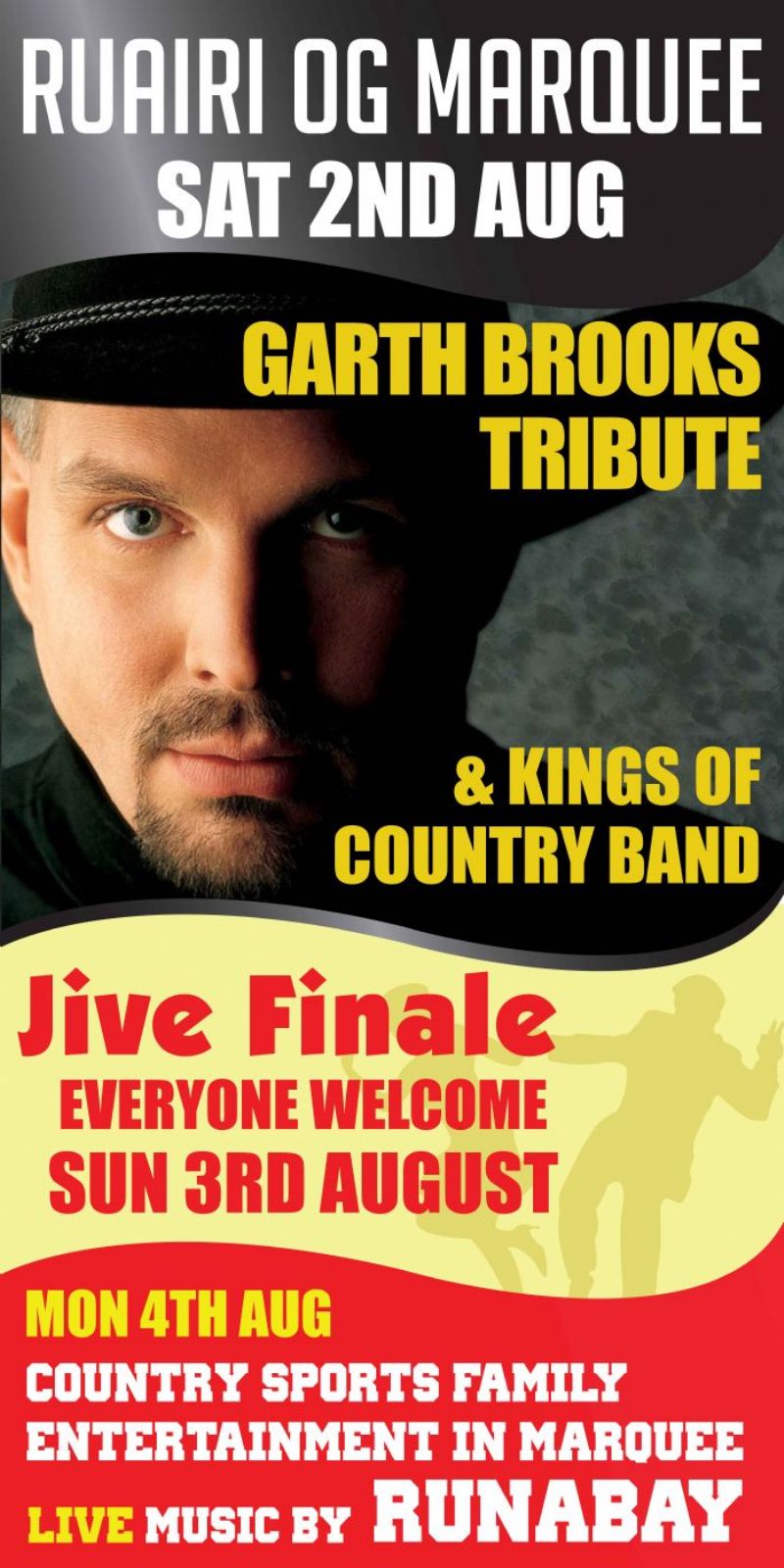 Garth Brooks Concerts - There's Bad News but there's also Good News..................


If you are one of the 400,000 broken hearted, disappointed, let down Garth Brooks fans packing away your cowboy hat and chasing your ticket refund, then fear not as some good news has just been announced.

A one night and one night only -

GARTH BROOKS

(tribute act) along with the fabulous Country & Western group -

KINGS OF COUNTRY

- have been booked and confirmed to play at the Ruairí Óg CLG Marquee Weekend on Saturday 2nd August at 9.30pm.

Come early to avoid disappointment -

Admission £10 - Bar facilities available - Over 18's only.