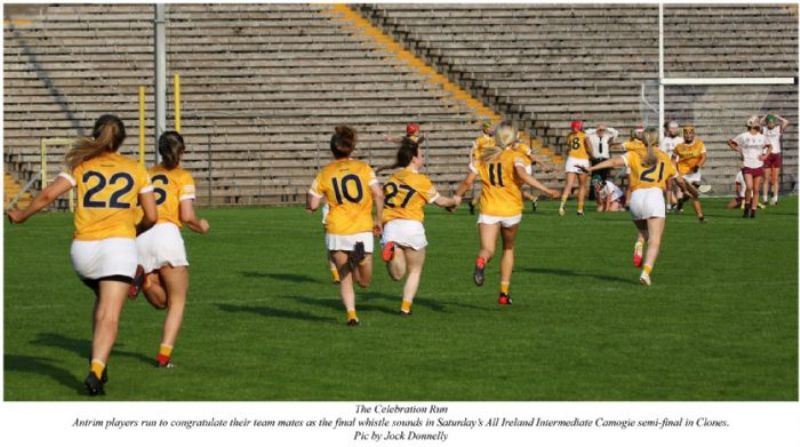 A Chairde,
The executive committee of Ruairí Óg would like to put on record our concern and disappointment at the attitude taken towards equality between Hurling and Camogie in Antrim. Our county Camogie team have done brilliantly to qualify for The All Ireland Intermediate Final in Croke Park at 2pm on Sunday the 12th of September. Ruairí Óg are deeply proud to have two players on the Antrim panel on Sunday and this final is a rare opportunity for their family, friends and fellow club members to support these players in an All Ireland Final and to see them play in Croke Park.
While we acknowledge The Antrim County Board have moved our Antrim Senior Hurling Championship Quarter Final (and many other matches) from 1pm on Sunday to 4.30pm this does not solve the problem for members of Ruairí Óg and many other clubs. While it may now be possible to watch Antrim Camogs play their All Ireland Final on TV and then attend our hurlers Antrim Championship Quarter Final at Dunsilly this does not solve anything.
Ruairí Óg acknowledges and appreciates every volunteer who makes a contribution to running Gaelic Games in our county and we understand the challenges presented when trying to organise so many matches at this time of the year we still believe that every Gael in Antrim should have the opportunity to support our county camogs in Croke Park. It is The GAA's own slogan that "Nothing beats being there." For some parents these avoidable fixture clashes will mean some parents having to choose between son or daughter, grandparents between granddaughter or grandson. A solution exists if the will is there to find it. Our county camogs deserve their day in the sun and they deserve their All Ireland Final to be a standalone fixture.
Every Gael in Antrim also deserves the opportunity to go to Croke Park on Sunday to support our players. This is how we hope to inspire the next generation of young camogs to want to play our national game. The days of women's sport being an afterthought are long gone. We call out this regressive and totally avoidable fixture clash for what it is. The Antrim Camogie team have given blood, sweat and tears to get to The All-Ireland Final.
Respect must be given.
Is mise, le meas,
Dónal Ó Duilearga