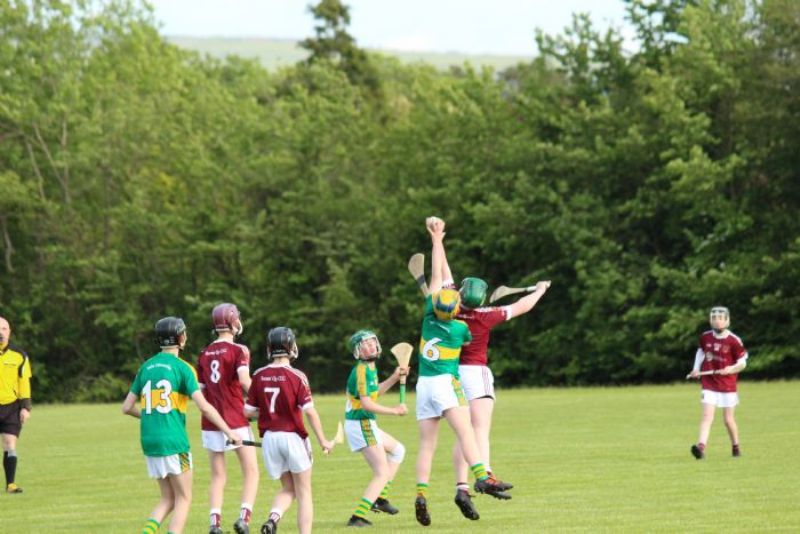 What a weekend!
The John West Féile hurling and camogie competition concluded in Cork and Kerry on Sunday with over 600 games played.
A huge congratulations again to the thousands of players, clubs, coaches and supporters who made the 2019 Féile an unforgettable weekend of sport!
As the dust settles on an unforgettable weekend at this year's Féile na nGael, Ruairí Óg would like to thank everyone for their support.
Thank you to the players and mentors who represented our club and parish with dignity and pride, to all those business's and individuals who were very generous with donations for the fundraising.
A special mention must go to the parents who had children making their first communion and also had a boy on the U14 team, we couldn't have won it without them on the panel and thank you for allowing the boys to travel resulting in them missing out in one of the most important family occasions and likewise the parents not being able to be there to see their children lift the Cup.
A sincere thank you to our host club Buttevant GAA Mary Carrol and Noel Mahony and the host Families who looked after ourselves and met our every need and the countless other individuals who helped in any way getting the pitch ready, hanging flags, bunting & signs, cleaning and catering, and many other activities.
On the sporting field it was so positive for the boys to reach and win the Division 7 Hurling Cup Final. All of our 6 games were played with the true ethos of Féile - they were very competitive games with all teams trying desperately for a result, showing great sportsmanship and respect at the final whistle.
The weekend was a truly superb experience for all involved and showed the power of teamwork both within our own club, with Buttevant Gaa, and with the wider Gaa community.
We were privileged to have been hosted by Buttevant Gaa and after travelling 350 miles and playing 2 games it was a pleasure to meet you. Our players, mentors, parents and supporters were bowled over by the incredible welcome on Friday night. We have forged friendships that will continue long after Féile 2019 is gone.
The spirit of Féile is captured in this photo of the boys from Ruairí Óg Gaa and Buttevant Gaa from their Saturday morning game - creating new links and building new friendships!
Féile na nGael, Irish for "Festival of the Gaels" is an annual tournament comprising the sports of hurling, camogie and handball organised by the Gaelic Athletic Association. Its stated aim is to bond communities, forge friendships, provide educational opportunities and unearth new leaders.
No other sporting organisation in the World can come close to the Gaa for this.
HURLING:
Cup results:
Div 1: Turloughmore (Galway) 3-6, Na Piarsaigh 1-1.
Div 2: Kilcormac/Killoughey (Offaly) 1-6, Valley Rovers 0-6.
Div 3: Castleknock (Dublin) 1-12, Glen Rovers 0-3.
Div 4: Tullamore (Offaly) 1-9, Clontarf (Dublin) 0-2.
Div 5: Bandon 4-8, Four Roads (Roscommon) 3-5 AET.
Div 6: Killeagh/Ita's (Cork) 3-8, Mullinavat (Kilkenny) 0-4.
Div 7: Ruairí Óg (Antrim) 2-7, Grenagh (Cork) 0-4.
Div 8: Bennettsbridge (Kilkenny) 0-6, Bishopstown 0-4.
Div 9: Longford Slashers (Longford) 3-3, St Mark's 1-1.
Div 10: Micheal Breathnach (Galway) 2-6, Southern Gaels (Westmeath) 0-4.