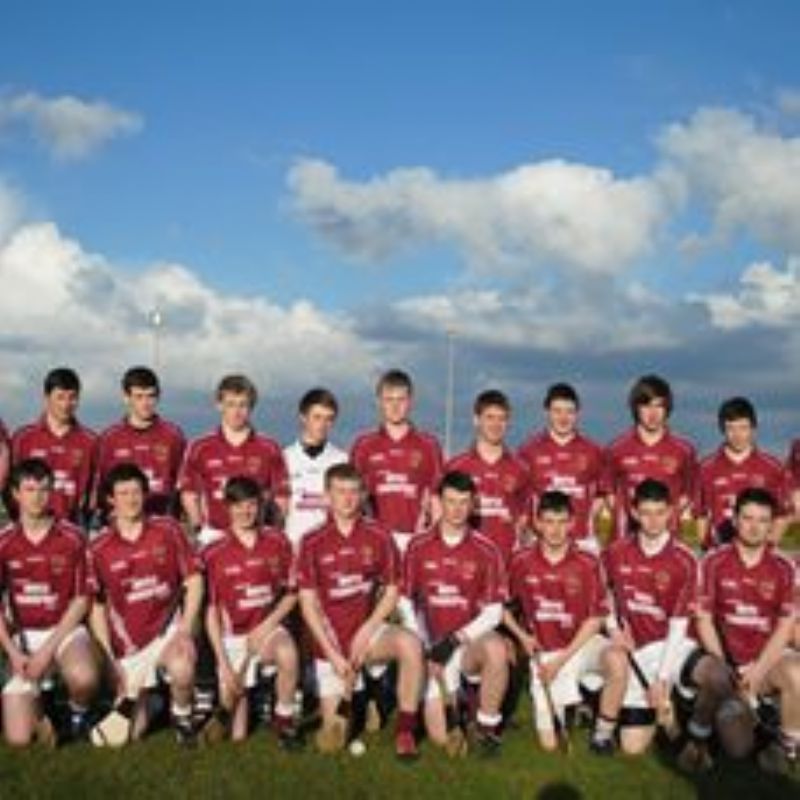 Darragh Cup
Wednesday 18th of April
Ruairi Og
V
Glenshesk
Things were nip and tuck in the opening few minutes, Trevor Lynn opened the scoring for Glenshesk from a long range free and his score was cancelled out by Christy Mc Naughton's free from 35 yards. In the 8th minute Darren Mc Laughlin fed Eoin Allen who buried the ball into the back of the net to put Ruairi Og in the lead. Trevor Lynn answered back with his second free but Ruairi Og had now settled into their stride, Glenshesk failed to score in the remaining 19 minutes of the half while Cushendall registered 3 goals, 2 from Christy Mc Naughton and one from Cormac Mc Clafferty as well as points from all angles and distances to reach half time in a commanding position, 4-12 to 0-2.
Cushendall started the second half just as they had finished the first, Eoin Allen, Ryan Mc Cambridge, David Kearney and Ciaran Mc Alister all fired over points. Trevor Lynn stopped the rot with his third free of the game but Sean Delargy and Eoin Allen both lashed over points for the home team. Trevor Lynn was Glenshesk's only real scoring threat and he took his own personal tally to 5 points when he score 2 from play but Cushendall again surged forward, first Conrad Mc Donnell and then Sean Delargy scored goals to put the icing on the cake for the home team. As the game drew to a close Glenshesk did grad a couple of consolation goals but they were of little consequence with Ruairi Og running out easy winners 6-18 to 2-5.
How they played: Cushendall have now won three in a row in The Darragh Cup and must be a good bet to retain the title. David Kearney, Paddy Burke and Cormac Mc Alister formed a solid half back line and further forward both midfielders and all six forwards got on the score sheet, however my man of the match goes to Eoin Allen who seems to have found himself a new position at corner forward, he was busy the entire game and finished with a fine tally of 1-4.
Team: 1. N Mc Naughton 2. E Mc Manus 3. F Mc Killop, 4. Ciaran Mc Alister(0-1) 5. D Kearney(0-1) 6. P Burke 7. Cormac Mc Alister 8. E Campbell(0-2) 9. D Mc Laughlin(0-1) 10. C Mc Donnell(1-2) 11. R Mc Cambridge(0-2) 12. A Delargy(0-1) 13. C Mc Clafferty(1-0) 14. C Mc Naughton(2-3) 15. E Allen(1-4)
Subs used: S Delargy(1-1), P Mooney, DJ Mc Alister