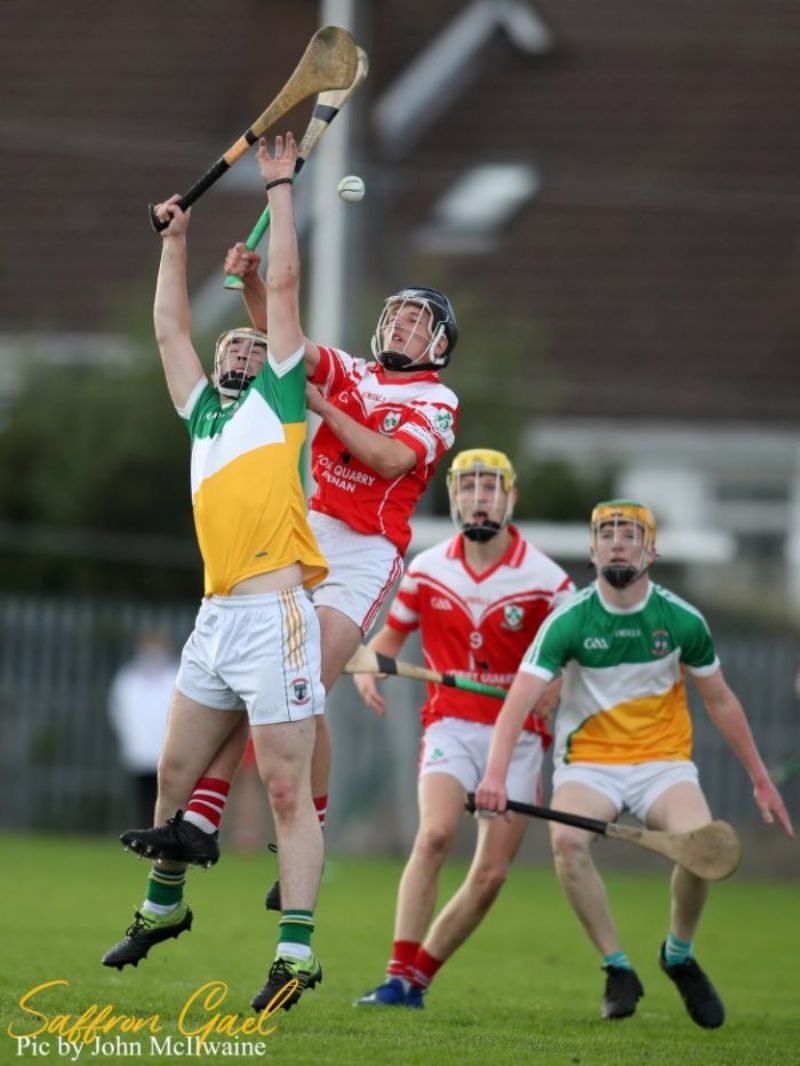 Ruairí Óg CLG would like to thank the following members who helped to organise and stage the Darragh Cup Final so successfully at Páirc Mhuire last night. They were: Willie Mc Cann, James Mc Curry, Dan Delargy, John 'Smokey' Mc Killop, Paddy Mc Kenna, Andrew Schnell, Clodagh Mc Alister, Eimear O' Hara, Martin Magee, Paddy Mc Laughlin, Michael Quinn, Donal Kearney, Alex Emerson, Adrian Mc Naughton and Marie Hayden. Our thanks also goes to those who helped with preparing the pitch, painting the dugouts and tidying up the front of the pavilion: Archie Mc Keegan, Paddy Mc Ateer, Brendan Mc Alister, Connel and Connel(jun) Trainor, Padraig Mc Killop and Danny Healy.
We also appreciated very much Mally and Kathleen Darragh being there to present the cup, dedicated to the memory of their son, John(R.I.P.), a great hurler, a great Ruairí, and above all else, a great person.
Go raibh maith agaibh amháin agus go léir.