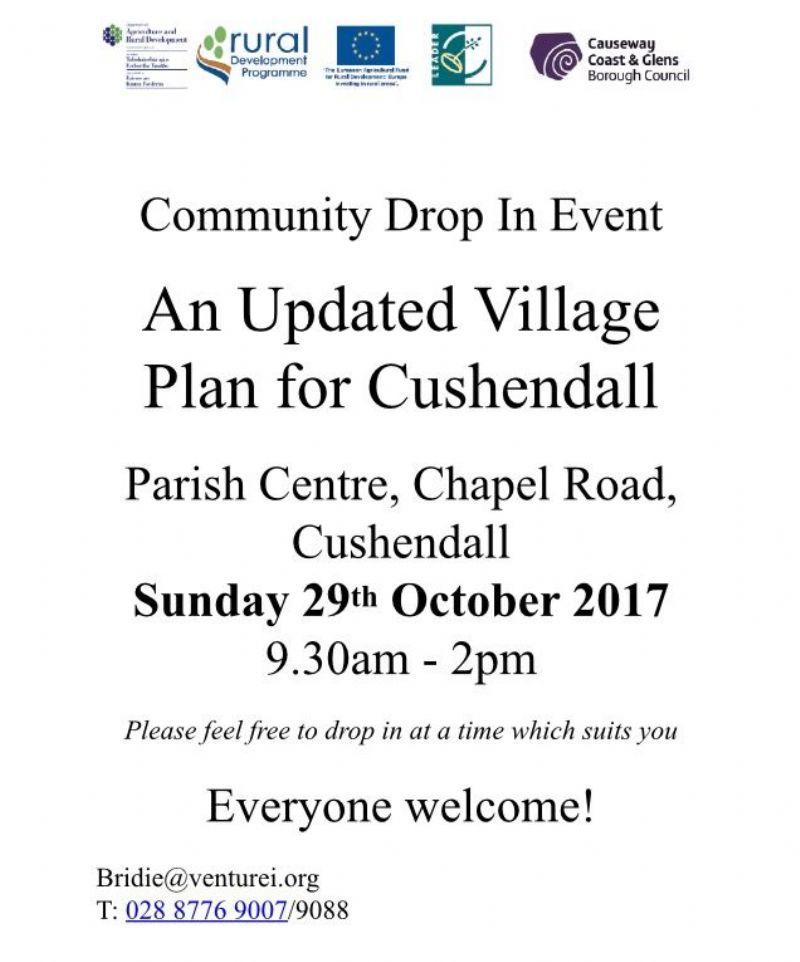 As part of developing the Cushendall Village Plan, Venture Network Researchers will host and facilitate a Community Event, paid for by the Council, to enable the wider Cushendall area to say what they would like to see developed in our community - whatever you would like to see in the future you MUST come out and have your say eg -
- bus services, health & wellbeing facilities, ambulance services, environment issues, indoor facilities, sports facilities, outdoor floodlit facilities, meeting rooms, IT facilities, development of a Community Hub, better parking, less traffic congestion, health provision, business investment, training opportunities, IT help for farmers, education for those who have left school, whatever you have a desire to see please come and have your say.
This is a opportunity not to be missed.
Everyone welcome.
Please remember the date
Sunday 29th October 9.30am-2pm
Call in at any time between 9.30am & 2pm.