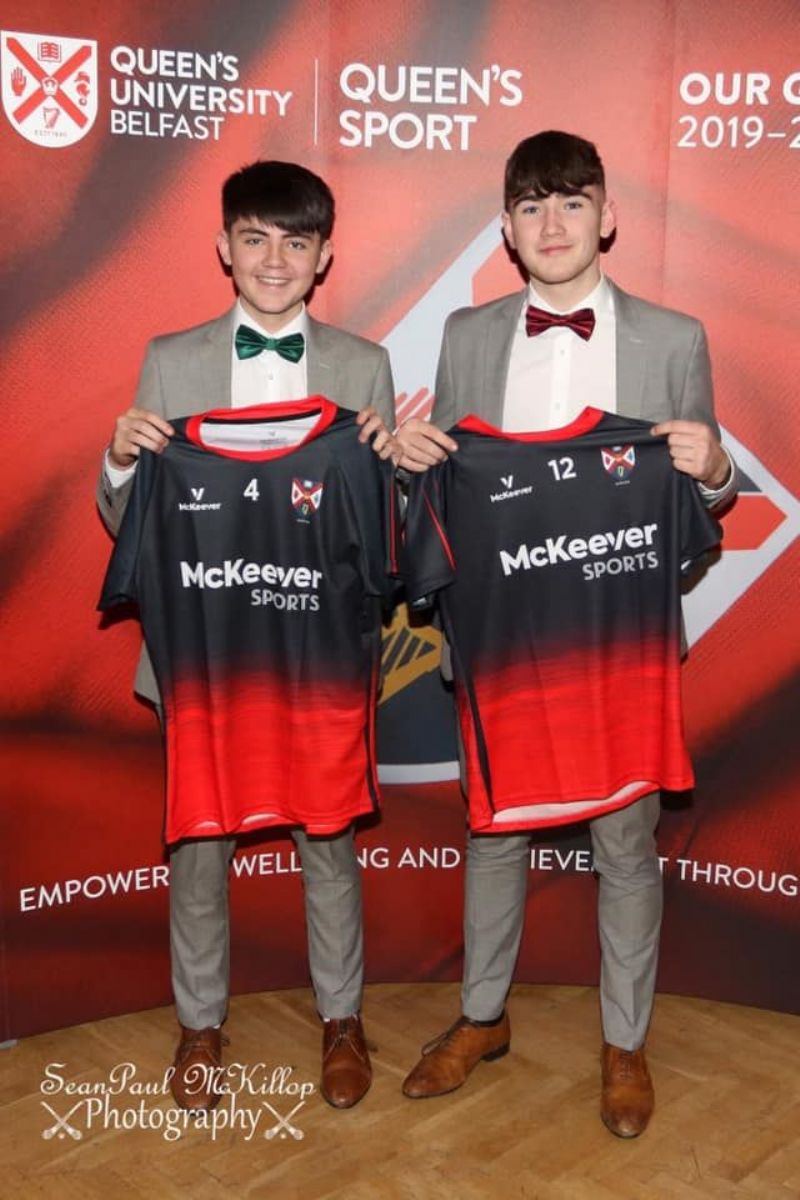 Congratulations to our own player Padraig McKillop and Oisins player Daniel Kearney who collected their 'Future Stars' hurling award from QUB Belfast tonight. Well done to both lads.
2019 Queens Hurling Future Stars
1 James Bakewell
2 Conor Dickson
3 Daire McMullan
4 Daniel Kearney
5 Ryan O'Neill
6 Enda McCartan
7 Ruairi McCormick
8 Oisin Elliot
9 Eoin Pucci
10 Oisin Marley
11 Christy McGarry
12 Padraig McKillop
13 Finn Turpin
14 James Clarke
15 Oisin Coulter
Thanks to Seán Paul Mc Killop for the photos.