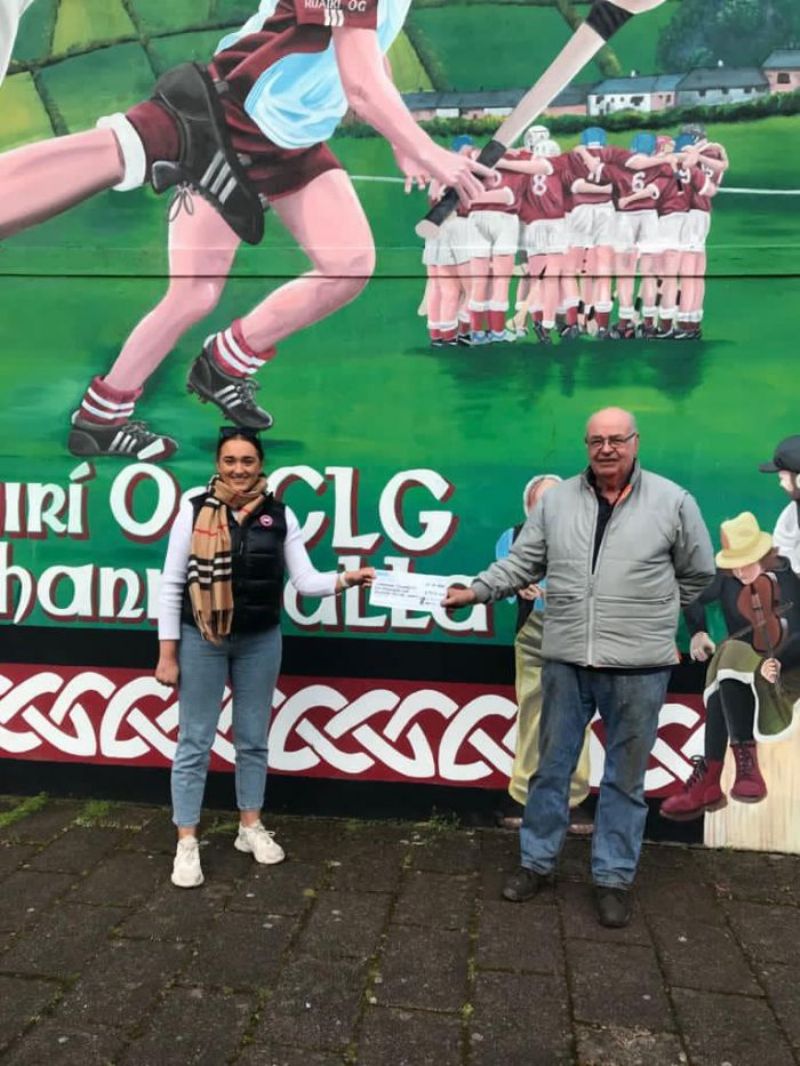 Club Treasurer, Paddy Duncan presents our big lotto prize winner Christina Donnelly with her cheque for £6900!!
If you're not in, you can't win!

THIS WEEK'S LOTTO: £2100
You can still Play Online up to 20:30 Monday 29th March @
https://www.klubfunder.com/Clubs/Ruairi_Og_Cushendall/lotto
Or do your lotto from one of the usual outlets in the village.
Thank you for your continued support!