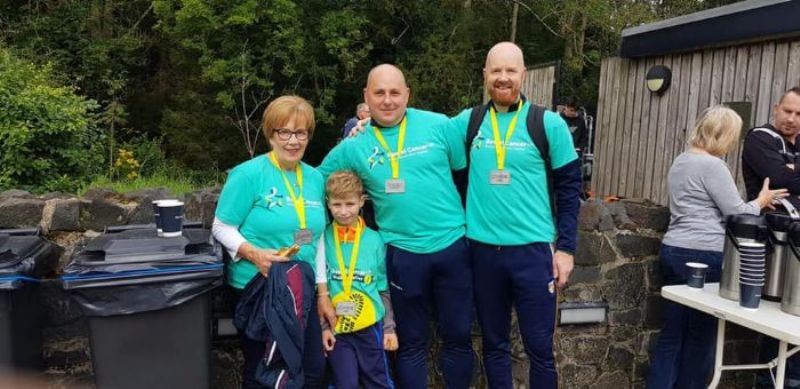 Well done to our club members who completed the 5 mile walk for bowel cancer with Antrim Gaa.
Senior Hurler Karl Mc Keegan, walked along with his mum Margaret, his nephew Tiernan and friend Neal Blaney.
The day had special meaning for Karl and Tiernan, as mum and grandmum, Margaret required surgery 10 years ago and has made a great recovery. This is testament to the power and success of early d
etection and treatment of bowel cancer.
Karl commented that it was a great day and helped to raise awareness for a cause that affects nearly every family in some way.

Thanks to Official Antrim GAA for supporting the event and to The Saffron Gael for the report and photos.